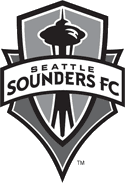 Less than 24 hours after I say wonderful things about trends in Metro's rider communications, alert commenter aw proves me wrong:
**UPDATE: Due to lower than expected ridership, Seattle Sounders FC and Metro have announced  that beginning May 1 special shuttle service to Sounders games from Northgate Transit Center, South Kirkland Park & Ride and Eastgate Park & Ride will no longer be provided.  However, extra coaches will be added to accommodate Sounders fans attending games at Qwest Field on regular Metro routes during periods of heavy ridership.**
As aw points out, this information exists solely as an update to the original March 29th press release.  There is no separate announcement, and Jeff Welch observes advertisements for the service are still posted in some buses.
I have no trouble believing ridership was lousy.  That said, bailing on this experiment after two games seems awfully premature.  According to Metro, it was the Sounders that made the call to cancel.  As sports teams are expected to make Metro's participation cost-neutral I'd speculate fares fell short of the plan and the club didn't want to make up the difference.