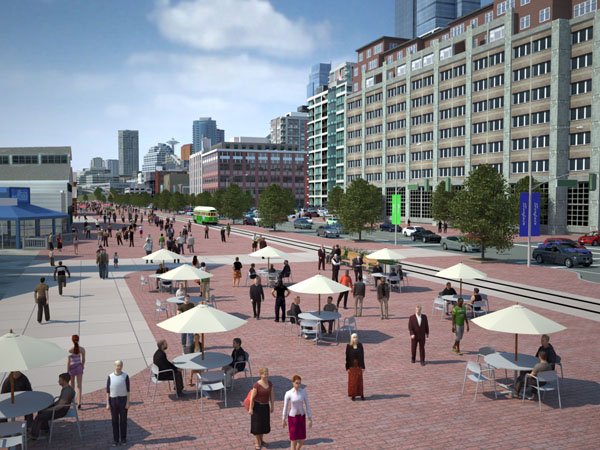 With all the disagreement about how to replace (or not) the viaduct's car capacity, there's been very little discussion of what the waterfront will actually look like. The entire purpose of burying the freeway, after all, is to create a wonderful urban space.
Luckily, that's about to change, as Seattle has chosen four architects (out of 30 applicants) to present their visions to the public:
The next step in the selection process will be public presentations on September 15 at Benaroya Hall's S. Mark Taper Foundation Auditorium (200 University Street, Seattle) from 7:00 p.m. to 10:00 p.m. (please note the time change). This will be an opportunity for Seattleites to hear shortlisted designers explain their skills, experience and approach to the project, as well as ask questions. The lead designer will be selected in part based on the quality of their presentation and ability to engage the public.
See also Crosscut for a discussion of the candidates.
I'm actually very fearful for this process. I sense an uncritical sentiment for "green space" — which, if poorly designed, can be dead 300 days a year — and a certain segment of the population who wants to make sure that no one makes a profit on this. I, for one, would like to see some commerce and development mixed in with the parkland.