We just got the annual report, but now there's an update for SDOT's 1st quarter projects (full report here). Covid-19 looms over everything, but the agency spent only about 2/3 of its budget mostly because of more quotidian delays: weather, permitting, and finding unexpected stuff underground.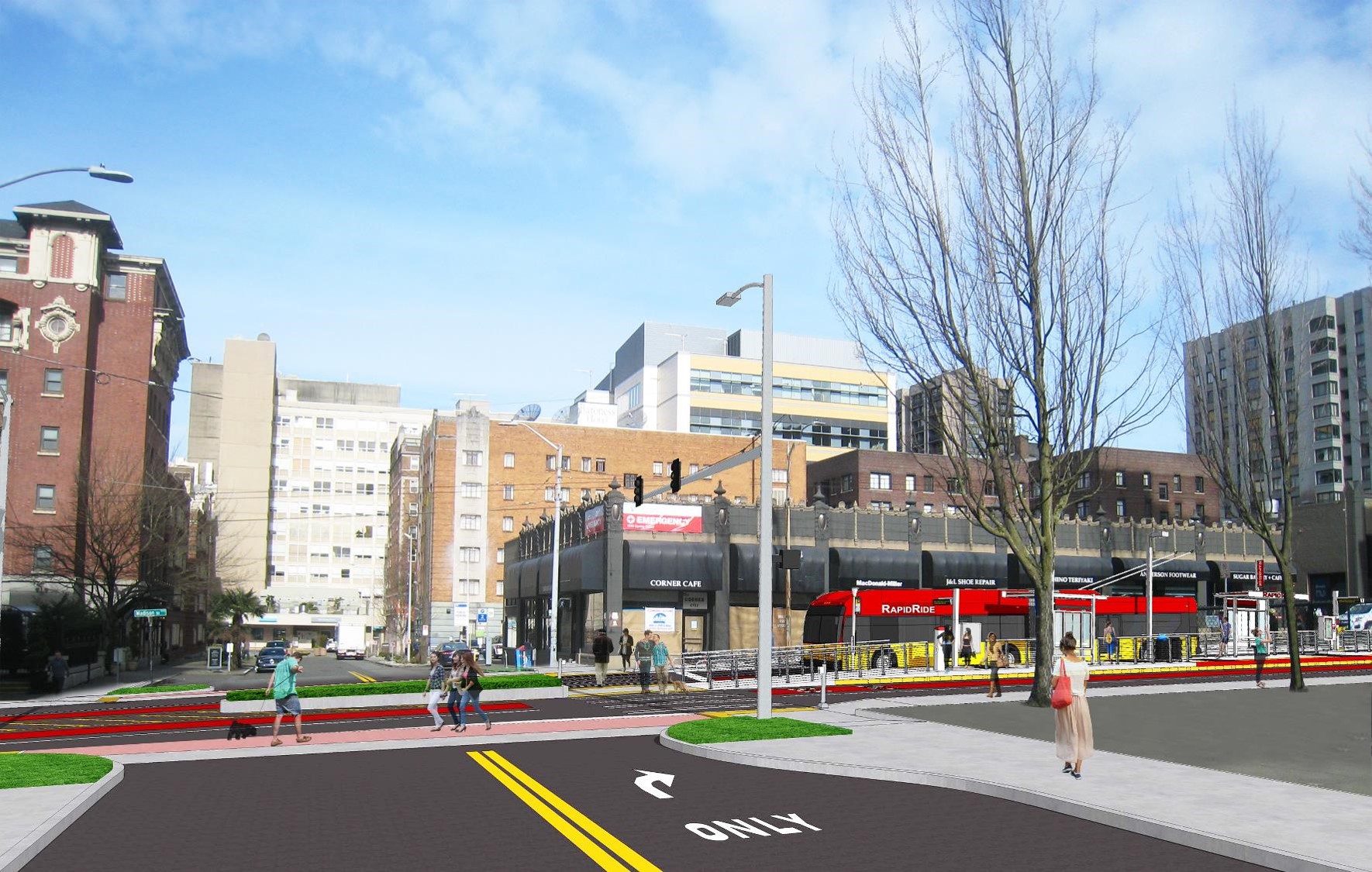 There's tons of data on safety, sidewalks, bike improvements, and so on, but let's cut straight to the transit.
The big corridor projects are divided into "Vision Zero" (safety) projects, "Transit-Plus" speed and reliability improvements, Rapid Ride, and the Burke Gilman Missing Link. You may recall that in 2019 none of the two transit categories had started digging yet. That's still the case, but RapidRide H (Delridge) is accepting bids and expects to accept a bit this quarter. RapidRide G has completed design and is now dancing with the FTA.
Beyond transit, Missing Link construction started.
SDOT's highly successful transit spot improvements program was right on schedule, finishing 5 projects this quarter out of 20 planned for 2020. They were:
8th Ave/James St rear door pad
24th Ave E/E Dearborn St curb restrictions at bus zone
Lenora St, between 4th-6th Ave RapidRide bus zone improvement
Airport Way S/S Royal Brougham, intersection improvement
15th Ave NW/NW 65th St bus zone safety improvement
The City also broke ground on the Northgate pedestrian bridge, and the Lander Street overpass continues to rise.
The plan is still to start construction on RR G and H this year, though obviously the pandemic has unpredicable impacts.