I've been giving some though as to how a future LINK station here would work, given Aurora passes over Hwy. 99. Currently people wanting to take the Aurora buses are forced to walk up to Aurora from the appropriate side, given that Aurora is a divided highway here. What I think would be cool is elevators going directly up to either side of Aurora from the underground station. That way people could just step off the elevator and right onto the bus without having to walk up any outdoor stairs or ramps: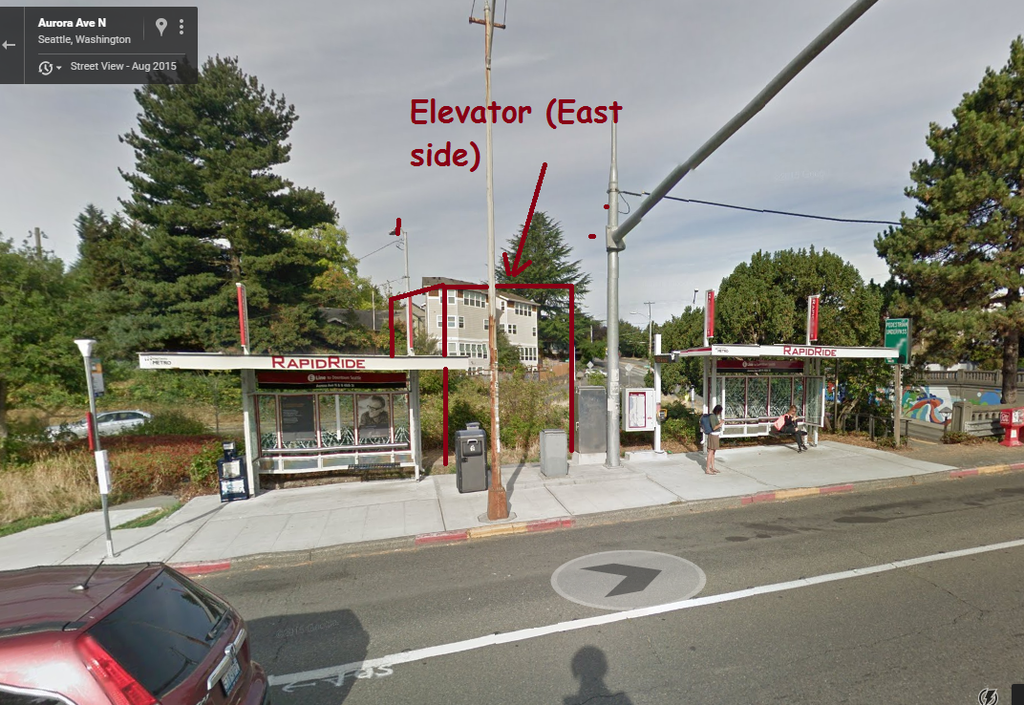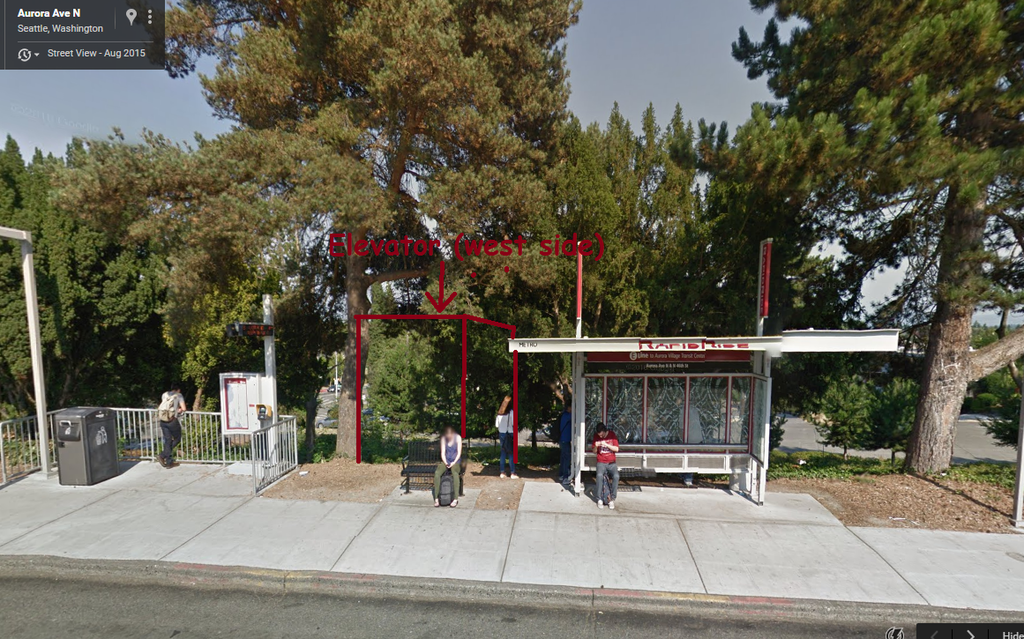 Maybe someone else can speak to the technical complexities that this would involve.
Obviously those elevators couldn't be the only entrances to the subway. So where to place the "main entrance". This is tough, as there doesn't appear to be much open space available. If ST could keep the above-ground footprint at an absolute bare minimum (and examples like Roosevelt Station suggest they can't), I guess the place to put the entrance would be this little triangle on the south side of 46th:
https://www.google.ca/maps/@47.6620507,-122.3467083,3a,75y,184.53h,91.69t/data=!3m6!1e1!3m4!1sTBgjX-LPORt5DHA8KdXdbg!2e0!7i13312!8i6656!6m1!1e1?hl=en
This station would present some challenges not found elsewhere. Does anyone else have any insight on how to design it?